by Chris Russell, Contributor, and Kiley Evans, Winemaker
Have you ever looked at two seemingly identical bottles of wine with different years printed on the labels and wondered, "What's the difference?" If so, you're not alone! Vintage does matter—and not just in terms of how old the wine itself is. The good news is just a little knowledge on the topic of vintages can go a long way toward enhancing your selection and enjoyment of wines.
Vintages 101
Put simply, a wine's vintage is the year in which the grapes used to make the wine were harvested, although small amounts of wine from different years can sometimes be blended into the finished product. Here in the northern hemisphere, harvest typically happens from late August through October. For those Down Under and in other parts of the southern hemisphere, harvest occurs about six months earlier, from late February through April.
Variation Among Vintages
Too much heat or cold, especially late in the season, can disrupt the delicate equilibrium of acidity, sweetness, and physiological ripeness so critical to the balance in a finished wine.
So what's the difference, and why do winemakers care? It's mostly about the weather. Throughout the growing season, weather varies widely from year to year, and wine grapes are particularly sensitive to these variations. Nearly all excellent vintages have an ideal balance of rain and sun; warm and cool temperatures; and a lack of disruptive weather events.
Weather fluctuations, on the other hand, can cause problems. Insufficient rain can stress the vines, while too much rain may lead to excess moisture as well as a greater threat of mildew and rot. Too much heat or cold, especially late in the season, can disrupt the delicate equilibrium of acidity, sweetness, and physiological ripeness so critical to the balance in a finished wine. Worse, threats like hail, late frosts, fire, and smoke can decimate or even destroy a vintage.
In years with less-than-ideal weather, winemakers work hard to ensure the wine reaches its peak. Astute winemakers carefully monitor levels of tannins, acidity, sugar, and alcohol to bring the wine into balance. Through skillful aging and blending, winemakers can restore missing elements, enhance complexity, or eliminate undesired flavors or aromas. A talented winemaker can compensate for many of the potentially negative impacts of a suboptimal growing season, but the finished wines will still bear some subtle variations that tell the tale of that year's weather.
When It Matters
There's no substitute for experience. You can find exemplary wines in poor vintages and mediocre wines in excellent vintages.
When you're looking for the perfect bottle of wine for an occasion, you're probably thinking more about the type of wine and the vineyard than the vintage itself. Still, it's worth considering that while the variations may be small, wine does change from year to year.
Here are some quick tips to keep in mind when factoring vintage into your choice of wines:
In general, the colder and more variable the climate, the closer you'll want to pay attention to vintage. Willamette Valley wines are more likely to see greater year-to-year differences than those hailing from the warmer Rogue Valley, for example.
The converse is sometimes true, too—the warmer and more consistent the climate, generally the less attention you'll need to pay to vintages.
Vintage charts produced by wine raters can serve as a handy starting point for learning how the wines of a given region fared for a particular vintage as well as when they're expected to be best enjoyed.
Keep in mind these charts are subjective generalizations. They can identify overall trends but can't account for variation in quality within a specific region, the intricacies of a specific wine, nor the skill of a particular winemaker.
There's no substitute for experience. You can find exemplary wines in poor vintages and mediocre wines in excellent vintages, and, generally speaking, the producers who make great wines in great vintages will also make exceptional wines in subpar vintages.
Vertical Tasting: Comparing Two 2Hawk Vintages
Let's take 2Hawk's Darow Series Tempranillo as an example. Below, Winemaker Kiley Evans shares his tasting notes on the 2017 Darow Series Tempranillo (currently only available to 2Hawk Wine Club members) and 2016 Darow Series Tempranillo as well as his thoughts on how the variation in vintage had such a profound impact on two wines harvested from the exact same vineyard block.
2017 Darow Series Tempranillo
Lovely color that is well-saturated and showing no signs of age. Deep, persistent, and concentrated blue and black fruit aromas. Graham cracker, warm spice, subtle sweet ripeness running through, and the oak is very well-integrated. The palate is full and has richness but is still energetic and very dense in a good way. Still quite youthful but developing elegance and purity. Texture is velvety despite the massive structure and mouthfeel. Lovely balance, length, and complexity for being so young. It reminds me more of Emilio Moro Malleolus de Valderramiro Ribera del Duero than Rioja. This has at least another five to seven years before the maturity plateau. The richness on the finish is indicative of how age-worthy this wine is and just how ripe the fruit was at harvest, which is remarkable because it was a late, cool vintage. Just delicious.

The color is still a beautiful brick red with no signs of change. Aromas are intense and more fruit-driven and candied than they have been, and the floral element is still there. Cherry, black raspberry, blueberry, and some toasted spice that reminds me of white pepper when bloomed. It's riper-feeling than the 2017 and has that same thread of sweetness throughout but at the same time a softer, more refined profile. The palate is dense and still very tightly wound but with more restraint and delicacy than the 2017. It has more focus and delineation with pencil lead and earthy dried mushroom details to go along with all the blue and black fruit. This almost reminds me of Bodegas Muga in Rioja Alta in its elegance and balance versus the heavier Tempranillos from Ribera del Duero. I love the juxtaposition on the palate of the textural silkiness and structural power. Lovely balance, length, and volume on the finish that goes on and on. This has gotten even better over the last year and is still a long way from maturity. I'd say at this point it has at least another four to five years of improvement before plateauing. This is a fantastic wine that has a very different identity from the 2017 vintage.
Synopsis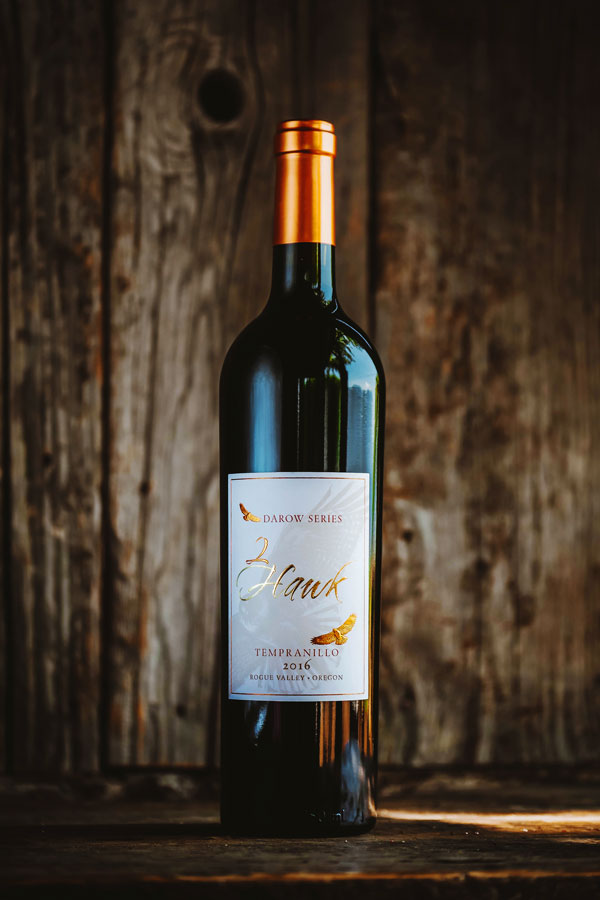 The tech sheets (2016 vs. 2017) document the chemical differences—brix, pH, and acid—between these two wines. Then there are the differences in blending, aging, and cooperage. Again, these distinctions are somewhat obvious and certainly relevant, but those visible analytical differences do not come close to telling the real story. Oh, what a difference a year can make.
The most impactful difference between these two wines is vintage and what happened during the respective growing seasons. There were many weather pattern differences between these vintages that influenced the fruit and resulting wines. 2016 was very warm and exceptionally dry, as was the 2015–2016 winter. The relatively dry winter led to an early budbreak in 2016, which nearly always leads to an early harvest. 2016 also saw lighter crop loads due to the weather during flowering, which, again, accelerated ripening. 2016 was a vintage in which we had to make astute picking decisions based on diligent sampling because fruit was ripening at a faster rate. It was also the pivotal season in which the significantly improved vineyard health reflected the plant nutrition, soil health programs, and vineyard management philosophies instituted by Co-Owner and Vineyard Manager Ross Allen in 2014. Had our vineyard management not been focused and attentive, we would likely have had to harvest even sooner. The "shorter" season resulted in a wine that is more about delicacy and finesse. While ripe and fully developed, the fruit was unable to enjoy the late season hang time we strive to achieve each vintage. Again, we have a goal every year, but some years Mother Nature thinks we need an additional "challenge." See 2016.
By contrast, the 2017 vintage started on the heels of record rainfall/snowfall, which meant budbreak and all the subsequent phenological events occurred later than in 2016. The 2017 vintage was harvested on average over a month later than the 2016. We had a later start to the 2017 season as well as better weather during flowering, which translated to slightly more crop on the vines—plus, August 2017 was one of the coolest Augusts of the last 20 years. These climatic factors resulted in delayed ripening, and the vines were healthier than they had ever been, so they were primed and ready for a longer growing season.
That said, the critical difference between these two wines is what the 2017 vintage got that the 2016 didn't: late season hang time. The cool weather from August until harvest slowed carbohydrate production (photosynthesis and thus sugar accumulation) significantly but had noticeably less impact on enzymatic ripening, which means anthocyanins (color), proanthocyanidins (tannins), and flavonols (cofactors that relate to color, structure, and mouthfeel) continued to develop. The cool weather also meant we had better natural acid retention. We often worry about losing too much acid before harvest in the Tempranillo and sometimes even pick earlier than we might like to get the fruit in before all the natural acid is gone.
The 2016 vintage has a more Pinot noir–like delicacy and subtlety, while the 2017 has a larger frame and more obvious breadth.
Kiley Evans, 2Hawk Winemaker
While somewhat riper on both the nose and palate, the 2016 is much more delicate and finely wrought—primarily a result of the very warm and exceptionally dry growing season. The 2017 shows more outright power thanks mainly to the cool late season ripening period, which allowed for extraordinary phenolic development. The 2016 vintage has a more Pinot noir–like delicacy and subtlety, while the 2017 has a larger frame and more obvious breadth.
Learn More
We hope you've enjoyed this look at how wines change from year to year and when it matters. It's a complex topic, but knowing the basics can enhance your ability to choose that perfect bottle and enjoy its subtleties.
Club members, replicate Kiley's vertical tasting for yourself at home by picking up a bottle of each Tempranillo. Non–club members, don't fret! Both the 2016 and 2017 Darow Series Tempranillo are available by the glass in our tasting room, open 1–7 pm on Fridays, Saturdays, and Sundays.
Want to enjoy more vertical tastings with Kiley and keep up on the latest happenings at 2Hawk? Subscribe to our newsletter, and you'll always have the latest news. Do you have any questions about our wines, our vineyard, or the winemaking process? If so, we'd love to hear from you! Please comment below or reach out to us directly via our Contact page.
Meanwhile, if you'd like to discover more about our Rogue Valley wines, here are a few ways:
Say goodbye to 2020, 2Hawk style. Check out last month's blog, 2Hawk Looks Back on 2020, Forward to 2021.
Visit the tasting room to sample our current wines.