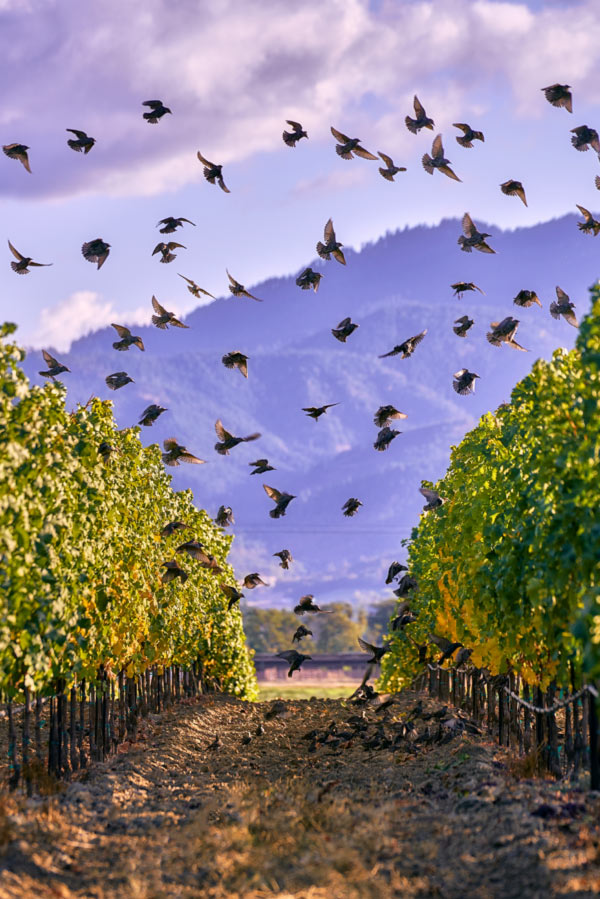 2Hawk Vineyard & Winery
The Oregon wine industry is thriving! 2Hawk Vineyard & Winery is proud to be a part of this burgeoning region, and we are excited to share our wines with you. Please visit us in our beautiful tasting room, where you can savor our wines while enjoying spectacular views of the Rogue Valley and the surrounding mountains, from Mt. Ashland to Wagner Butte.
We
'

re True to Our Roots

2Hawk Vineyard & Winery is named after the two hawks who have soared over the estate and vineyard since its original planting. The hawks remind us of our connection with the earth and inspire us to be mindful, gracious, and aware of this land. Our estate-grown, handcrafted wines express our vineyard's natural beauty and singular terroir. We invite you to share in its bounty.
The 2Hawk Vineyard
Our vineyard sits in a unique microclimate of Southern Oregon. The dry, hot summer days are quickly cooled in the afternoon by a refreshing breeze, which—while it may frustrate golfers at nearby Centennial Golf Club—delights the vines, yielding an exceptional fruit quality for wine.
Our History
Established in 2009, 2Hawk's vineyard has undergone intensive and continuous improvements by the current owners. Since its completion in 2012, the tasting room has become a gathering place for sharing the splendor of this distinctive estate. In March 2014, Ross and Jennifer Allen purchased the vineyard and winery from the original owners and moved to the estate.
Wine Tasting
At 2Hawk Vineyard & Winery, we will always strive to present you with exquisite wines to delight your senses as well a warm, gracious, and knowledgeable staff. We look forward to seeing you!
Our passion for producing premium wines flows from the soil to the bottle.
Jen & Ross Allen