Select from wine flights to sample several wines, or wines by the glass if you already have a favorite. Make your visit more memorable with chef prepared, gourmet wine accompaniments that include small plates, flatbreads, and dessert. With winemaker-recommended pairings, the tasting room menu changes seasonally and reflects local produce, meats, cheeses, and other specialty items. One thing that doesn't change is the experience that comes from pairing food and wine. Please find a sample tasting room menu below, individual items are subject to change. 
Learn more about our tasting room.
For parties of 7 or more, please contact us for reservations.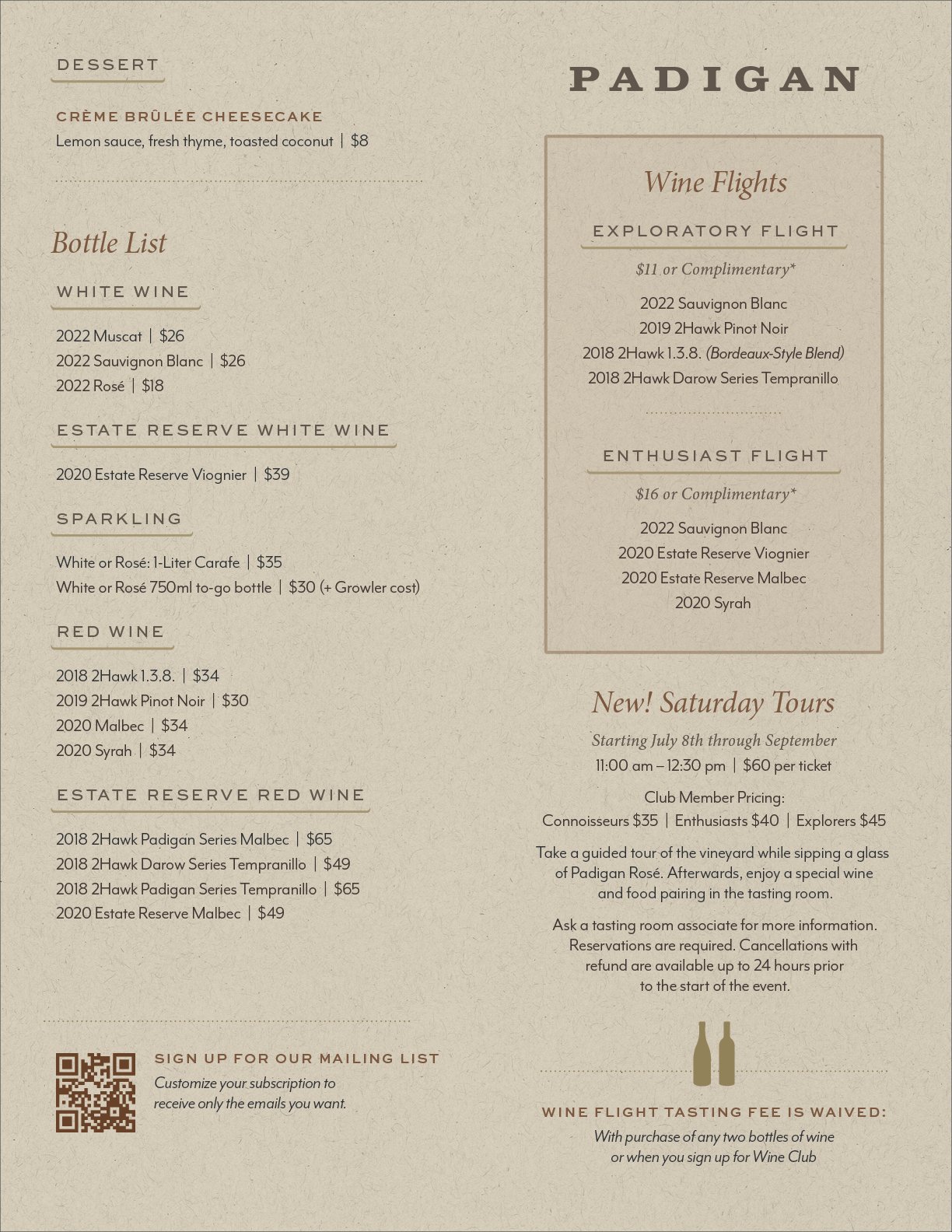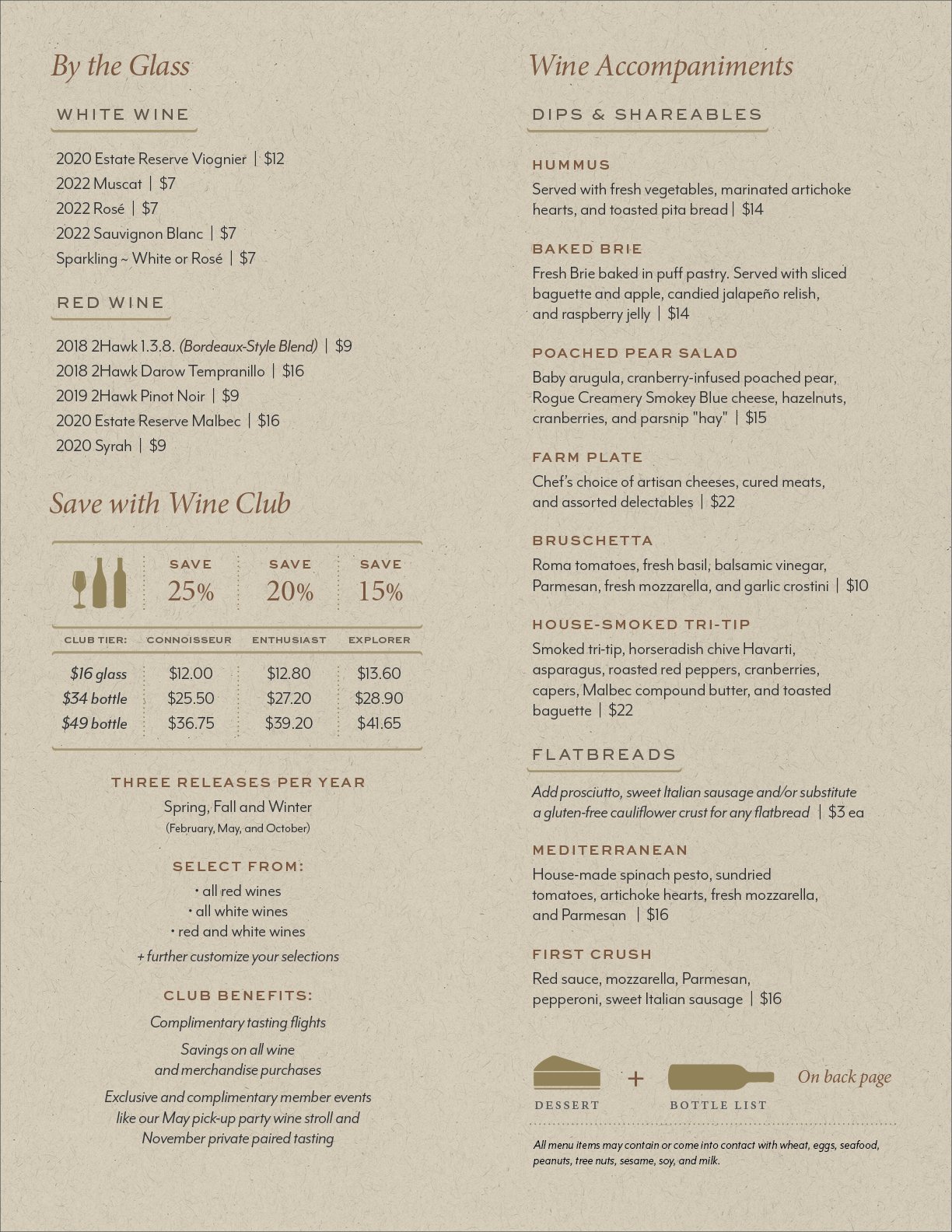 ---
Menu items may contain or come into contact with wheat, eggs, seafood, peanuts, tree nuts, sesame, soy, and milk. For details, please speak with a manager or your server.

Please let your server know at the beginning of your time with us if you want your check split.