Harvest and crush—it's an end and a beginning all rolled into one. It's the end to the growing season and the beginning of production of this year's vintage of wine. This autumn, there are smiles all around thanks to increased quantity and superb quality.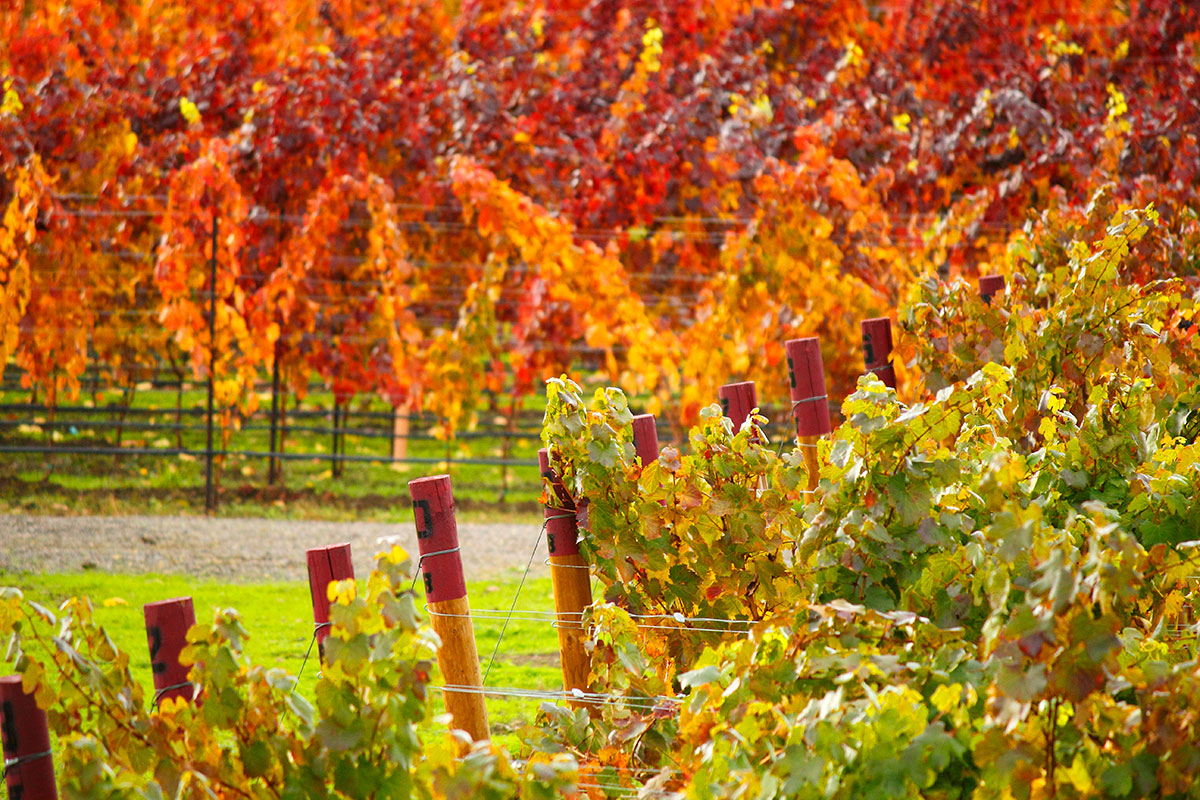 Having matured and been cared for by Ross Allen and his team since 2014, the vines are yielding more fruit. 2Hawk is welcoming 100 tons of grapes into its winery—more than doubling production over last year. That will translate into approximately 5,000 cases of wine.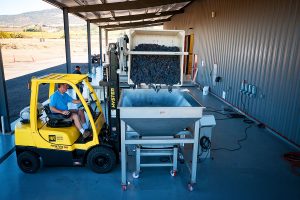 Last year—the first 2Hawk's winery was in production—the winery processed 30 tons of grapes, yielding 1,800 cases. Wines had previously been made off-site, with production averaging 1,800 cases annually.
That's a huge jump in quantity, but with two assistants this year, winemaker Kiley Evans was able to scale up. To accommodate the larger amount of fruit, 2Hawk added equipment—seven stainless steel fermentation tanks for red wine and two for white.
Next year, Kiley anticipates adding another seven tanks. This is well-planned growth. Eventually, owners Jen and Ross Allen intend to produce 10,000 cases a year.
Most importantly, quality this year is already proving exceptional. As Kiley was examining the fruit coming in for crush, he noticed "the Tempranillo was gorgeous, the Malbec was off the charts, and the Viognier was some of the best Viognier fruit I've ever seen in Oregon!" He continues, "The Pinot Noir is almost through the process of malolactic fermentation and is wowing us. Sauvignon Blanc has completed fermentation and is considerably more floral than past vintages. It's just a delightful glass of wine already."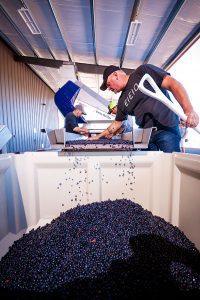 The threat of wildfire smoke was on everyone's mind this year, but lab testing revealed 2Hawk's grapes were not compromised.
Kiley explains, "Grapes are susceptible to smoke-influenced taint that can cause the resulting wines to smell slightly smoky and taste of ash. The compounds responsible are present in the skins of the grapes, so red wines are generally more of a concern versus whites as the reds ferment on the skins and the whites do not. Also, there is a relatively small window of the vine's growing cycle when the fruit is susceptible. Hence some varieties tend to be more at risk than others depending on when the smoke is present. For example, since Pinot Noir ripens earlier, its window of smoke taint risk comes at a different time during the season than Malbec, which ripens much later. To know exactly what our liability was we sent fruit samples to a lab for assessment. We sent multiple varieties—Pinot Noir, Tempranillo, Malbec, and Cabernet Franc—and were relieved to find that we do not have any concerns as the compounds responsible for smoke taint were essentially absent."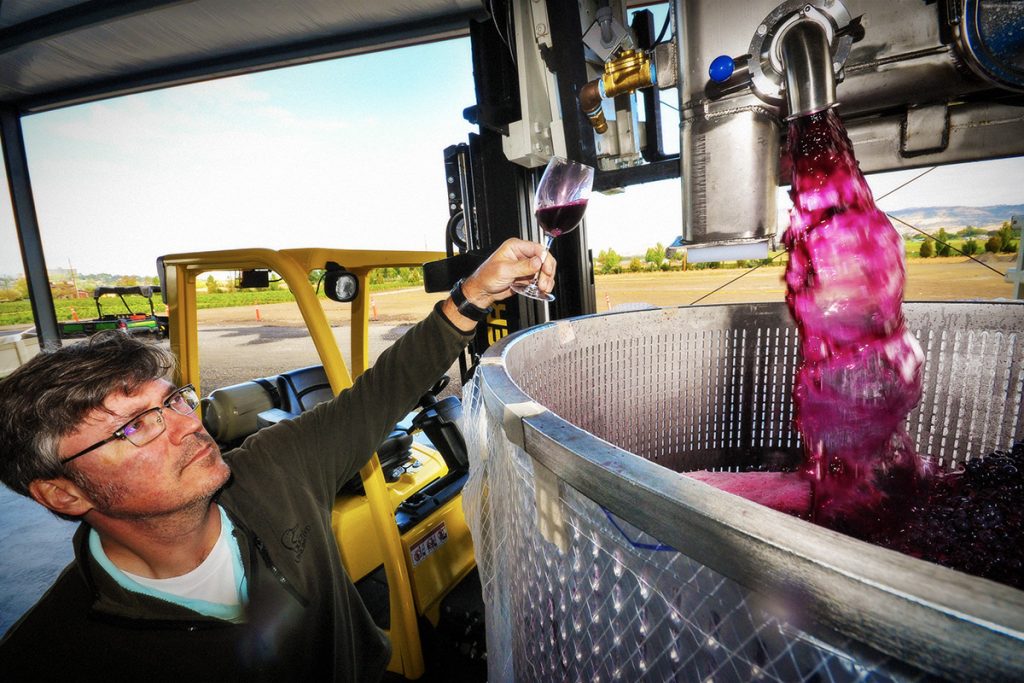 Regarding the growing season, Kiley says it has been noticeably extended with the weather from late September through October. "We're going to be harvesting our last Malbec in early November," he says. "The last time I was able to harvest by choice in November was 2002, so this is quite unusual."
This has had a positive effect on the wines being produced. "The colors of the red wines are dense and concentrated. With lower acid levels, there's a softer flavor profile. There's a nice intensity of aromatics, and these wines will be delicious even when they are young," Kiley adds. "It's really exciting to see what we've got going on!"