by Melissa Michaels, Contributor
Ready to spice up your evening with some peppery recipes from our guest chefs? Carefully paired with sublime 2Hawk wines, these recipes with Spanish flair will inspire you to dance the flamenco. We've also included an optional appetizer that complements either entrée. If you don't have any scallops handy, not to worry, the Grilled Asparagus with Romesco works nicely as a standalone side. You can also peruse our past recipe posts for additional ideas. Get creative and mix up the components as the inspiration strikes you!

Grilled Rack of Lamb with Salbitxada
Ingredients
Salbitxada
1

cup

whole almonds

blanched

6–8

dried árbol chilies

8

cloves

garlic

½

cup

chopped tomatoes

3

tbsp.

red wine vinegar

2

tbsp.

flat-leaf Italian parsley

finely chopped

1

egg yolk

2

cups

safflower oil
Lamb
rack of lamb

frenched

extra-virgin olive oil

Espellette pepper

kosher salt

black pepper

Salbitxada

½

cup

flat-leaf Italian parsley

finely chopped
Instructions
Salbitxada
In a cast-iron pan, toast the almonds, árbol chilies, and whole garlic cloves over high heat, tossing occasionally until they darken (not burned) and begin to smoke.

Turn the heat off and let cool on the stove. Once the mixture is cool, transfer to a food processor and add the chopped tomatoes, red wine vinegar, parsley, and egg yolk. Blend in the food processor until it forms a thick paste.

Slowly add the oil while keeping the food processor running. Once all the oil is fully incorporated and the sauce is smooth, remove from the food processor and season with salt to taste.
Lamb
Season the rack of lamb on all sides generously with salt, black pepper, Espelette pepper, and extra-virgin olive oil. Over high heat, grill the rack of lamb on each side for approximately 3 minutes or until grill marks are formed.

Transfer to the oven at 350° for about 5 minutes or until a thermometer reads 135°.

After the lamb has been finished in the oven, tent it with foil and let it rest for 10–15 minutes.

Slice between each bone and transfer to a serving dish.

Serve with Salbixtada and garnish with the half cup of chopped parsley.
Notes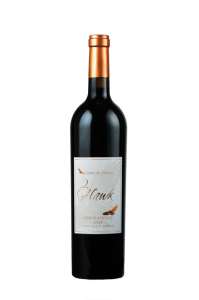 Servings: 4
Chef: Jordan Harto
The 2016 Darow Series Tempranillo, sourced from our estate's oldest vineyard block, is nothing short of a knockout. The blockbuster nose exudes crushed blackberry, dried plum, fig jam, tobacco leaf, and graphite aromas. The palate is tightly wound and packed with chewy ripe black cherry and dark berry flavors along with hints of cocoa, coffee, and baking spices. This wine has the textural purity for enjoyment now after several hours of aeration, but what it really wants is at least four to five years in a cool cellar to let the mouth-filling tannins resolve into an effortless finish. Once mature, it should provide another five to eight years of enjoyment.
Pan-Seared Duck Breast with Charred Broccoli and Pickled Pemento do Couto
Ingredients
1

large

duck breast

skin on

¼

cup

Pemento do Couto

chopped

½

cup

red wine vinegar

2

each

star anise

cinnamon stick

1

bunch

broccoli

cut into florets

drizzle

olive oil

smoked paprika

to taste

salt

to taste

pepper

to taste
Instructions
Pat the duck breast dry and score the skin. Season with salt and pepper.

Heat a large nonstick pan over medium heat. Place the duck breast skin side down and render the fat until crispy (6–10 minutes). Remove from pan and let rest for 5 minutes.

Soak the Pemento do Couto in the red wine vinegar with star anise.

Meanwhile toss the broccoli with olive oil, smoked paprika, salt, and pepper. Char it in a pan or over a grill for 3–4 minutes.
Plating the Dish
Place 3 pieces of broccoli on the plate.

Slice duck breast on a bias into 12 slices.

Fan out 3 pieces per plate.

Top with Pemento do Couto and drizzle with pickling liquid.
Notes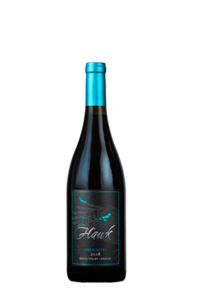 Servings: 4
Chef: Mike Hite
The 2018 Grenache brought out our diligent side. As harvest progressed with absolutely perfect weather conditions, we anticipated our Grenache fruit ripening relatively slowly, but Mother Nature had other ideas. The fruit gained nearly three degrees Brix in one week, so we implemented an intensive sampling protocol that resulted in harvesting our Grenache a full two weeks earlier than anticipated to capture the fruit's incredible freshness and natural acid balance. The resulting wine can only be described as exhilarating. An intense red brick color leads to vivacious, snappy red berry fruit with hints of lavender blossoms and blood orange oil leaping from the glass. The palate's crushed ripe strawberry and black raspberry fruit flavors are joined by dashes of oregano, tea leaf, red plum, and pink peppercorn.
Pan-Seared Sea Scallops and Grilled Asparagus with Romesco
Ingredients
Romesco
2

cups

almonds

blanched

2

cups

red bell peppers

roasted

5

cloves

garlic

1

tbsp.

Pimenton paprika

3

tbsp.

paprika

3

tbsp.

sherry vinegar

1

egg yolk

4

cups

safflower oil

salt

to taste
Asparagus
3

quarts

water

peels of 2 lemons

1

cup

salt

1/4

cup

chili flakes

1

lb.

large asparagus

peeled
Scallops
8

each

large sea scallops

abductor muscle removed

salt & pepper

to taste
Instructions
Romesco
In a food processor, blend all ingredients except the oil until they form a thick paste.

Slowly add the oil while keeping the food processor running. Once all the oil is fully incorporated, remove mixture from the food processor and season with salt to taste.
Asparagus
In a large pot, bring water to a boil with the lemon peel, salt, and chili flakes.

Let the water boil for 3–4 minutes to soften the lemon peel.

Next, add the asparagus and blanch for 45 seconds to 1 minute.

Remove the asparagus from the water and let cool on a tray.

Strain the water bath, reserving the peel.

Once the asparagus has cooled, season lightly with salt, pepper, and olive oil.

Place asparagus on a hot grill, rotating every 1–2 minutes until grill marks appear on all sides. Remove from the grill and place on a serving plate.
Scallops
Generously coat a large sauté pan with safflower oil and place on the stove over high heat.

Season the scallops with salt and pepper and add to the sauté pan once it is very hot. Sear scallops on one side until they become golden brown. Flip the scallops and transfer the sauté pan to the oven at 350° for 1–2 minutes.

Once the scallops are finished cooking, remove them from the pan and transfer to a plate lined with a paper towel to absorb the oil.
Notes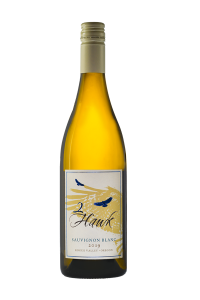 Servings: 4
Chef: Jordan Harto
For 2018, our Sauvignon blanc vines gave us fruit like we have not seen previously. The aromatic and flavor intensities were simply phenomenal and possessed razor-sharp acidity. We elected to barrel-ferment a significant portion in neutral oak and couldn't be more pleased with the results. Perfumed aromatics of mango, passion fruit, and grapefruit zest erupt as flavors of key lime, orange Creamsicle, and flinty minerality build. We love the textural impact of barrel fermentation; it gives the wine a seamless, creamy texture that unfolds on the lengthy, dry finish. This is a wine to enjoy now through 2021 for its crunchy mouthfeel, which pairs wonderfully with lighter fare.
Buen Provecho!
Happy cooking! If you'd like to learn more about our Rogue Valley wines, here are a few ways:
Have you had a chance to explore our spring releases yet? Find out what you may be missing in our last post.
Visit the tasting room to sample our current wines.