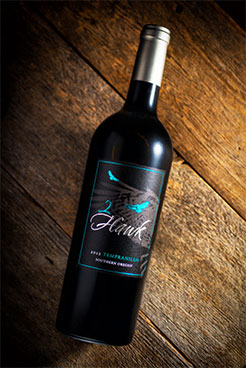 The red wines at 2Hawk show the detail and attentiveness that define all aspects of our operation. Ripe, concentrated aromas and densely flavored palates maintain a sense of balance, delicacy, refinement, and power. These quality hallmarks are also found in other world-class winegrowing regions such as Napa Valley, Ribera del Duero, and Burgundy. Our red wines enter their prime enjoyment window two to three years following the vintage and then display a two- to four-year plateau before reaching full maturity.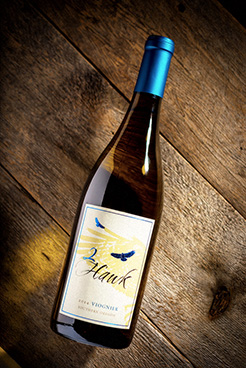 When fully ripe and ready for harvest, the white wine varieties at 2Hawk show a remarkably diverse stylistic range. We capture their personality by producing whites that run from light, crisp, and aromatic to full, rich, and palate-coating. Our site produces some white varieties that are well-suited to oak barrel fermentation and aging while others are best expressed by fermentation and aging exclusively in stainless steel. Our white wines tend to evolve for near-term enjoyment, up to three years following the vintage, and show a graceful ease in accompanying seasonal food selections.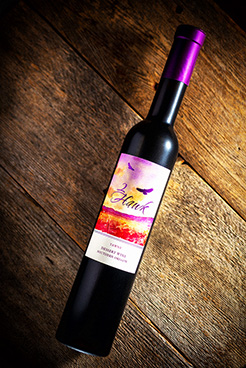 CURRENTLY SOLD OUT – Our dessert wine displays a finely honed balance of sugar, acid, and alcohol that leaves an impression of delicate sweetness and refreshing lift on the palate. This balance is also what allows them to pair remarkably well with savory dishes and gives them their longevity. Our dessert wines typically enter their early maturity in three to five years following the vintage and then provide an additional five to eight years of prime enjoyment.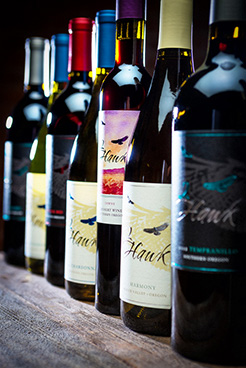 Feel a sense of ownership as a member of the Falcon Club or Red-Tail Hawk Club. Enjoy special members-only releases, complimentary tastings, and discounts on purchases. 2Hawk members are from near and far yet have one thing in common—the enjoyment of 2Hawk's focus on premium wines.
Wine is one of the most civilized things in the world and one of the most natural things of the world that has been brought to the greatest perfection, and it offers a greater range for enjoyment and appreciation than, possibly, any other purely sensory thing.
Ernest Hemingway